Happy, Successful Students!

ScottsEnglish
Administrator
Posts: 1,294
admin

✭✭✭✭✭✭✭
99.64% of our students recommend Scott's English Success!
We have thousands of IELTS success stories.  
Here are some of them:
Yazeed from Sudan (living in Saudi Arabia).
IELTS Band Score: 8.  I will be going to Australia for work.  I do dream about establishing a group holding company but currently I'm planning to advance in my career as a project manager and probably move to Australia to continue this phase of my life there.  The tests are nice. Thanks for all the useful tips.
_______________________



I will be very glad to share my experience in IELTS exam. To be an inspiration and of help to those takers also.

Studying is very hard to me as i am currently working here in Abu Dhabi UAE for 12 hours a day in a construction company. However, my determination to settle and work in Australia helped me go through with it.
Constant practice (4 hours a day), self descipline and prayers are the tools which i believed are the reasons why i made it.
So to all new takers.........Just practice...practice...practice....and surely you will harvest the fruit of your labor. 
Good luck!!!!!!!!  Jasmin (Philippines)
_______________________
My name is Thiago F and I'm from Brazil.

My IELTS Band Score is 6.5 (speaking: 7.0, writing: 7.0, listening: 6.5 and reading: 6.0). Until 10 days before the test I had no idea about it. Then I started searching for free tests, I found a full test and I took it, lol, after that I was like BLAH I'm lost, because it was terrible. The other day I searched for free materials and IELTS stuff... ok, you can find something, but they are boring and not enough. After that I found scottsenglish.com, enrolled immediately and started attending the classes. I studied just for 9 days on scottsenglish and took 6.5 (I needed 6.0). The website is fantastic, I could take those classes all day without getting bored. It's so much better than any book. I keep wondering that if I had enrolled 30 to 60 days before the test my score would be over 7 or 8. 


_______________________
Hi there
I crammed the Scott's course for a week before the exam and I can honestly say if I hadn't have undertaken the course I'd have struggled in the exams.

The skills I've learnt would have come in very useful for my BA (Hons) if only I'd done this course earlier. Being prepared really gave me the edge. I got 8.5 overall and feel I'd have done better with a bit more practice! Suffice to say I passed well and wish all IELTS students all the best.
Kind Regards Wendy C. (Registered Nurse)
_______________________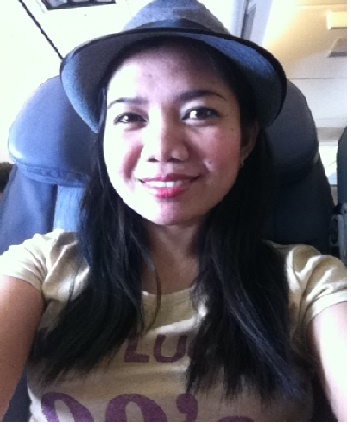 Jeanette: Overall Band Score: 7.5
I came from the Philippines, a country full of talented and hard-working people. I took IELTS because me and my husband-to-be would like to apply for an Immigrant visa in Canada. I was really elated when I learned my scores in the internet because it's more than I have asked for! Thank God, by these blessing we can now start achieving our dream! Many thanks SES! 
_______________________
Your training is of course the key to IELTS Success. I only concentrated on your course and few practice papers, strictly following the key points mentioned in the course.
My initial scores were between 6 and 7. But jumped to 8 or 9 after lot of practice. The key is practice and your website has loads of them available.  Excellent, Scott!!  
Silpa (India)
_______________________
I'm writing you because I wanted to let you know about my IELTS Band Score, which is 7.5.
I presented the General Training Test, and I have to thank you for all the tips and advise you gave me in order to achieve a good score. I consider that you methodology is really good and I highly recommend it.
Regards,  GLORIA Q.M.
_______________________